Purchase Tutorial on GumRoad Purchase Brushes on GumRoad
---
This tutorial will show you how quickly you can create ornate Roman statue facades (friezes) for use in a game engine like Unity or Unreal. I'll show you the quick process so you can create decals and texture sheets full of these awesome patterns. You'll render out a mask, normal map, and height map from ZBrush, bring them into Substance Painter to use as a brush, then output the textures from Painter and bring them into Designer for a quick finished example. The result looks awesome with parallax and normal mapping! Use this as a basis for your own ornate materials!
There's no modeling or sculpting involved. If you can drag and drop files and click the mouse button, you can make these.
Included in the tutorial is a normal MatCap material for Zbrush normal map output, a simple flat plane FBX file for painting in Substance Painter, and a set of 3 statue alpha texture sets for use as brushes in Substance Painter.
Here's an intro video to show you what we'll be doing:

An example of what you can make using the tutorial. I made all of these in just a few minutes!
Interested? Buy Now
---
Roman Statue Brushes are very high resolution renders from public domain 3D scan data of actual works of Roman and mythological art. In this pack, you'll get a black and white mask, height map, and normal map of many statues to use in your own textures, or as a supplement to my Roman Statue Textures tutorial lesson. There are 114 textures in 16bit TIF format. The majority are 2048×2048. Few are 1024×1024.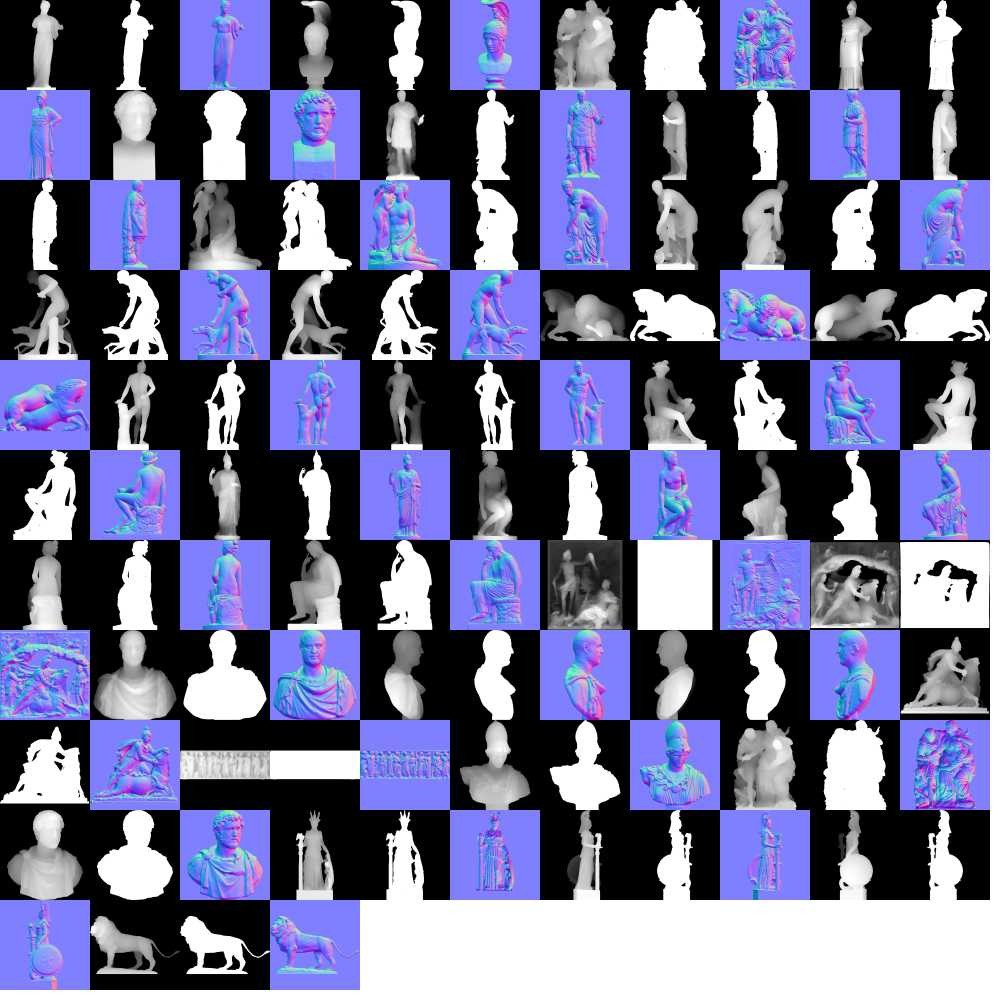 All the images you get. These are great to use as brushes in Substance Painter. Ready? Buy Now!